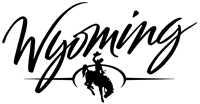 American Association of University Women (AAUW) is a nationwide network of more than 170,000 members and donors, 1,000 branches, and 800 college/university institution partners.
For 130 years, AAUW members have examined and taken positions on the fundamental issues of the day — educational, social, economic, and political. Our commitment to our mission is reflected in all aspects of our work.
AAUW's Mission
AAUW advances equity for women and girls through advocacy, education, philanthropy, and research.
AAUW's Value Promise
By joining AAUW, you belong to a community that breaks through educational and economic barriers so that all women and girls have a fair chance.
---
Kim Churches, AAUW CEO, and Julia Brown, AAUW Board Chair, to Speak at Rocky Mountain Regional Conference Zoom Webinar
The Rocky Mountain Regional Conference originally scheduled for June 19-21, 2020 has been modified in scope due to COVID-19.  On June 20 from 9:30 am – 12:30 pm, a short Regional Conference will be held via Zoom. AAUW CEO Kim Churches will be speaking on "Pivots for AAUW's Mission and Future." She will be joined by AAUW Board Chair Julia Brown who will be speaking on the impacts of the coronavirus on AAUW.  
See the EVENTS page for a review of Kim's and Julia's remarks.